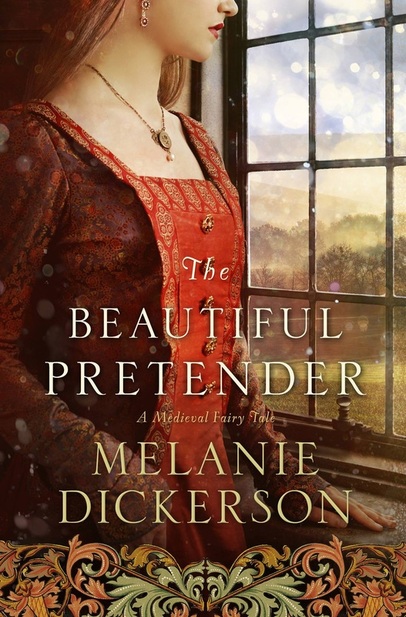 Book Title: The Beautiful Pretender
Author: Melanie Dickerson
Publication Date: May 17, 2016
Publisher: Thomas Nelson
Synopsis:
After inheriting his title from his brother, the margrave has two weeks to find a noble bride. What will happen when he learns he has fallen for a lovely servant girl in disguise?
The Margrave of Thornbeck has to find a bride, fast. He invites ten noble born ladies that meet the king's approval to be his guests at Thornbeck Castle for two weeks, a time to test these ladies and reveal their true character.
Avelina has only two instructions: keep her true identity a secret, and make sure the margrave doesn't select her as his bride. Since the latter seems unlikely, she concentrates on not getting caught. No one must know she is merely a maidservant, sent by the Earl of Plimmwald to stand in for his daughter, Dorothea.
Despite Avelina's best attempts at diverting attention away from herself, the margrave has taken notice. And try as she might, she can't deny her own growing feelings. But something else is afoot in the castle. Something sinister that could have far worse—far deadlier—consequences. Will Avelina and Lord Thornbeck be able to stop the evil plot?
My Review:
Picking a favorite book of Melanie Dickerson's is almost impossible. With each book I read I'm convinced that it's my new favorite. The Beautiful Pretender was simply amazing! I loved the story. I was thrilled to pick up some twists of my favorite fairy tales in the story. Maybe it was my imagination but I saw bits of Cinderella and Beauty and the Beast in its plot.
It had been awhile since I'd read The Huntress of Thornbeck Forest so I couldn't remember all that I had previously learned about the Margrave of Thornbeck. But I vividly remembered Jorgen and Odette (the main characters from The Huntress of Thornbeck Forest) and was so glad to have them a part of this new book.
I was only disappointed with one thing and it's what I find myself disappointed with in almost every book...it was too short for my liking. When a book is as good as this one I simply don't want it to end. ;) So just to clarify myself, there really was no fault in this book, I was just sad when I finished the last chapter. I almost wished it could continue on forever because I didn't want to have to set it aside for a new book...It was just that awesome.
My Rating:
⭐⭐⭐⭐
Note: I received this book through NetGalley.
http://netgalley.